Vision Rack
Plage de puissance: 1.5 – 3 kVA
1:1
Compacité et protection to
Plage de puissance: 800 – 1100 VA
800-1100 VA
The VISION RACK series includes models from 800 VA to 1100 VA.
The UPS provides a digital sinewave output supply and with its advanced communications and connectivity options, is the ideal solution for the protection of critical loads – floor standing or rackmount servers, network hardware and storage systems.
tale des systèmes de racks
The Sentinel Rack is a rack-mounted version of the popular Sentinel Pro range of online uninterruptible power supplies. Advanced double conversion technology provides the highest levels of reliability and protection for critical servers, data processing IT systems, and telecoms networks. Available in 1500 VA and 3000 VA versions, both products sit at just 380mm deep, making them the ideal choice to upgrade power in server rooms housing 600mm deep legacy racks.
For applications requiring several hours' autonomy, the SER 3000 ER is fitted with a 6A battery charger and additional battery packs for extra runtime. These plug and play UPS systems are designed to fit standard 19 inch cabinet racks and incorporate a Cold Start feature that enables them to power up even if there isn't a mains supply. Choose from a wide range of operating modes (i.e. Online, Eco, Smart Active, Standby Off, Frequency Converter) to boost performance and improve energy efficiency.
Share
Size Guide
CARACTERISTIQUES
Spécifications techniques
Avis (0)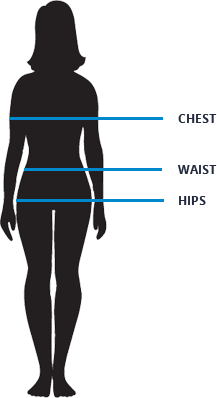 | size | chest(in.) | waist(in.) | hips(in.) |
| --- | --- | --- | --- |
| XS | 34-36 | 27-29 | 34.5-36.5 |
| S | 36-38 | 29-31 | 36.5-38.5 |
| M | 38-40 | 31-33 | 38.5-40.5 |
| L | 40-42 | 33-36 | 40.5-43.5 |
| XL | 42-45 | 36-40 | 43.5-47.5 |
| XXL | 45-48 | 40-44 | 47.5-51.5 |
CARACTERISTIQUES
VERY HIGH PROTECTION
Within a Vision Rack, an Automatic Voltage Regulator (AVR) provides voltage stabilisation and protection from brownouts, sag and surge voltages. The AVR also helps to reduce battery usage and retain their charge for a complete mains power supply failure. Electro Magnetic Interference (EMI) filters provide further protection from spikes and transients.
When the mains power supply fails, the load is powered by the inverter and receives a true SINEWAVE supply for maximum power continuity and reliability.
HIGH AVAILABILITY
A Powershare output socket provides load shedding on mains power supply failure to maximise the back-up time available for critical loads.
Predictive battery testing helps to identify potential battery deterioration and failures.
Deep discharge protection helps to reduce overall battery aging.
VERSATILITY
VSR versions include an Emergency Power Off switch for complete electrical shutdown in emergency situations.
The "cold-start" function allows a Dialog Vision to start up on inverter when no mains power or alternative power supply is present.
ADVANCED COMMUNICATION
Advanced, multi-platform communication for all operating systems and network environments: PowerShield³ monitoring and shut-down software included, with SNMP agent, for Windows 8, 7, 2008, Vista, 2003, XP, Linux, Mac OS X, Sun Solaris, Linux, VMWare ESX and other Unix operating systems.
Shutdown and Management Software downloadable.
Plug and play
USB port / Serial RS232 port / Communication Slot
Spécifications techniques
Spécifications techniques du modèle
Models
VSR 800
ENTREE
Rated power
800 VA
Tension
230
Fréquence
50/60 Hz auto-adaptable
Tolérance de fréquence
± 10Hz
SORTIE et SORTIE de ONDULEURS
Puissance nominale
800 VA
Puissance active
640 W
Number phases
1
Forme d'onde
Sinusoïdale
Frequency
50 ou 60 Hz auto-adaptable
BATTERIES
Type
plomb étanche sans entretien
Temps de recharge
2÷4 h
INFO POUR L'INSTALLATION
Altitude max
1000 mt à puissance nominale (-1% de la puissance tous les 100 m au-dessus de 1000 m) 4000 m max
Color
Gris foncé
Safety compliance
EN 62040-1:2008; EN 62040-1/EC:2009; EN 62040-1/A1:2013 and Directive 2014/35/EU
EMC conformance
EN 62040-2 and Directive 2014/30/EU
Protection rating
2
Surge capability
IEC 801-5 6 KV 1.2 / 50 µs; 3KA 8/20 µs differential
Protections
Surintensité – courtcircuit – sur tension – sous tension thermique – décharge profonde des batteries
Niveau sonore
<50 dBA à 1 m
Température de fonctionnement
0 ÷ 40 °C
Humidité relative
5 – 95% sans condensation
Output sockets
4 IEC 10A
DONNÉES
Poids
13,5 kg
Dimensions (h l p)
1Ux19″x420 mm