Vision
Plage de puissance: 800 – 2000 VA
800-2000 VA
La série VISION est disponible selon les versions Tower (VST), dans les modèles de 800 VA à 2000 VA avec technologie sinusoïdale numérique.
La série VISION, pour la connectivité et la communication évoluée, est la solution idéale pour les utilisateurs les plus exigeants, qui demandent une protection élevée et une grande polyvalence du système d'alimentation.
VISION est la meilleure protection pour les périphériques de réseau, les serveurs conventionnels et les systèmes backup de réseau.
Size Guide
CARACTERISTIQUES
Spécifications techniques
Avis (0)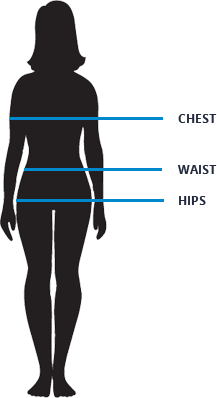 | size | chest(in.) | waist(in.) | hips(in.) |
| --- | --- | --- | --- |
| XS | 34-36 | 27-29 | 34.5-36.5 |
| S | 36-38 | 29-31 | 36.5-38.5 |
| M | 38-40 | 31-33 | 38.5-40.5 |
| L | 40-42 | 33-36 | 40.5-43.5 |
| XL | 42-45 | 36-40 | 43.5-47.5 |
| XXL | 45-48 | 40-44 | 47.5-51.5 |
CARACTERISTIQUES
Superior protection
The Vision range uses Line Interactive technology and provides a sinusoidal output. This technology provides efficiency levels of 98% and therefore reduced energy consumption. It also ensures a high level of protection against mains power disturbances. The automatic voltage regulator (AVR) provides protection from surges, overvoltages and undervoltages, without battery intervention. Reduced battery usage ensures that the battery set is 100% available for mains power supply failures and is able to provide greater autonomy. EMI filters then provide further protection from voltage surges and transients.
When the mains power supply fails, the load is powered by the inverter and receives a perfectly sinusoidal supply for maximum power continuity and reliability. With energy savings in mind, the Vision range features a shut-off button to reduce energy consumption to zero during periods of
prolonged inactivity.
High availability
An EnergyShare socket allows loadshedding and the shutdown of less sensitive peripheral devices to extend battery runtime for critical loads. "Hot Swap" batteries can be removed via the front panel for easy and safe UPS maintenance. Battery test facility to detect deteriorating battery performance. Deep discharge protection to reduce battery ageing.
Versatility
Cold Start function to allow the UPS to power up with no mains power supply present.
LCD display
Vision models have a backlit LCD display providing UPS status information, load and battery performance.
Advanced communications
Multi-platform communication for all operating systems and network environments: PowerShield3 supervision and shutdown software for Windows operating systems 8, 7, 2008, Vista, 2003, XP, Linux, Mac OS X, Sun Solaris, VMware ES X and other Unix operating systems.
USB or RS232 serial port interface (selectable)
Expansion slot for interface boards
status, measurements, alarms and input, output and battery parameters available on LCD display.
Features
EnergyShare socket
Ability to switch on the UPS in the absence of mains power (Cold Start)
Batteries are user replaceable without switching off equipment and without interruption to the load (Hot Swap)
Maximum reliability and protection of PC s thanks to PowerShield3 monitoring and shutdown software, which can be downloaded free
Fully configurable using UPS Tools configuration software
Highly reliable batteries (automatic and manually-activated battery test)
Built-in short circuit protection
Auto restart (when mains power is restored, after discharge of the batteries)
GS/Nemko safety mark.
Spécifications techniques
Spécifications techniques du modèle
Models
VST 800
ENTREE
Rated power
800 VA
Tension
230
Fréquence
50 ou 60 Hz auto-adaptable
Tolérance de fréquence
± 5%
SORTIE et SORTIE de ONDULEURS
Puissance nominale
800 VA
Puissance active
640 W
Number phases
1
Forme d'onde
Sinusoïdale
Frequency
50 ou 60 Hz auto-adaptable
BATTERIES
Type
plomb étanche sans entretien
Temps de recharge
4÷6 h
INFO POUR L'INSTALLATION
Color
Gris foncé RAL 7016
Safety compliance
EN 62040-1:2008; EN 62040-1/EC:2009; EN 62040-1/A1:2013 and Directive 2014/35/EU
EMC conformance
EN 62040-2 and Directive 2014/30/EU
Protection rating
2
Surge capability
IEC 801-5 6 KV 1.2 / 50 µs; 3KA 8/20 µs differential
Protections
Surintensité – courtcircuit – sur tension – sous tension thermique – décharge profonde des batteries
Niveau sonore
<40 dBA à 1 m
Température de fonctionnement
0 ÷ 40 °C
Humidité relative
<95% sans condensation
Output sockets
4 IEC 10A
DONNÉES
Poids
10,5 kg
Dimensions (h l p)
247x120x443 mm